Once again you have all blessed me with your creations and doing my challenges. I love that you are loving this as much as I do. I expected a big drop this past month with the holidays but.... you still created great pages, cards, and altered crafts!! Thanks again to everyone who participated!!
You all ROCK
!!
It was my dear Paige's turn to draw the inner. She has been suffering from an ear ache and this was such a great distraction for her!!

I wrote down almost 50 names on ballots and she cut them and placed them in her "Red Riding Hood Basket." ( Her name for it. Cute eh?)

She then asked me if her new Build a Bear, Stripes could help her chose the name. Here they are getting set up for the draw!
She let Stripes swirl the names in the basket.
Paige and Stripes pull out a ballot with the winner's name on it. Is it you????
Hmm... let's get a closer look.....
Yep.... the winner for the December Prize Pack is...................................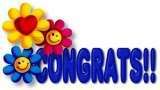 Congrats Teresa!
Please email your address to me at
thynner5@yahoo.ca
so I can send you all your amazing goodies! Can't wait to see what you do with everything! Have fun!
Please take a moment to go through the December Challenges slideshow of amazing creations from everyone. They are sure to inspire you!!


NOW.... it's time to start fresh with another round. I already posted the first challenge just yesterday and I will post another one tomorrow, So... check back. I have another amazing collection of scrappy goodness for one lucky winner!! Worth another.... $50.00.
I also have a cool announcement tomorrow. I am really excited about it too.
Happy Scrapping!
~Tara~