I have fallen behind in almost everything since having to deal with my wisdom teeth. I have turned into a wimp lately and seem to not be able to tolerate pain. This is quite surprising considering I gave birth to twins and an 11 pound baby... without a c- section !!!
I was late posting my DT creations for
The Scrapping Bug
. They are so very sweet to me and I enjoy my time there. I received the amazing
Imaginese Hallowhimsy Collection
to play with. It is such a lovely, flocked paper line. I love the versatility of the collection.
Here are a couple of my layouts. The first one is of my girls and thier Halloween with Janna. She has turned into such a sweet, lovely girl and I adore her. I used to babysit her when she was my girls age. Last year she took the girls out Trick-or-Treating before moving to Columbia to teach.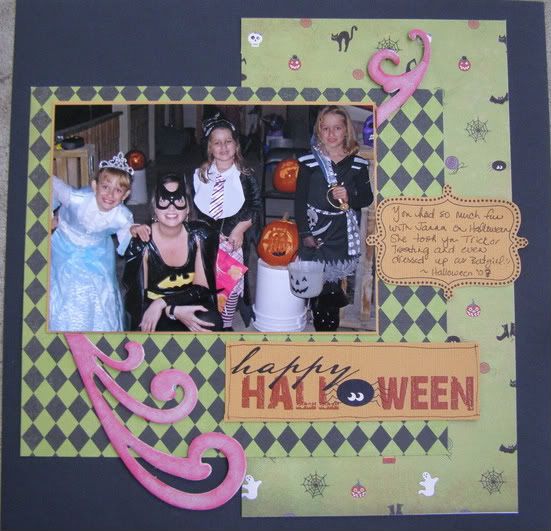 The second layout shows how versatile the papers can be. I used the papers on a non Halloween layout. Here are girls: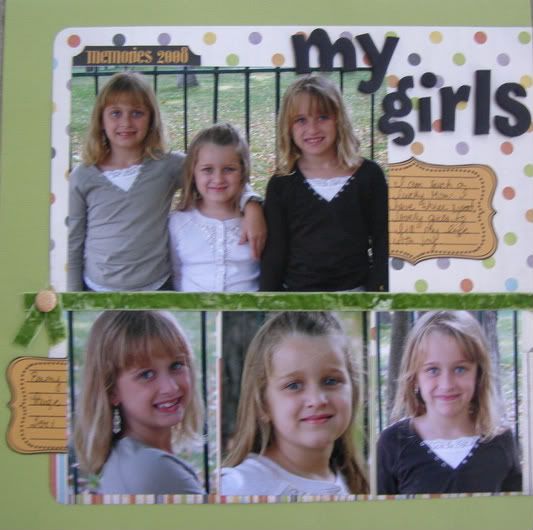 Please check out the other amazing creations at
The Scrapping Bug Gallery
. I will post some more creations in the gallery tomorrow. The rest of the DT have some fab creations in the gallery already. I am in great company there!!
~Tara~