I have really been enjoying reading about everyone's fears. Thanks so much for sharing them with me and for the lovely layouts. I have added them into the October slideshow and I hope you'll take a moment to see all the wonderful work submitted so far.
Are you ready for another challenge?? This time around I am asking you to do an Ad Challenge. I found the following Ad in a Canadian Living Magazine: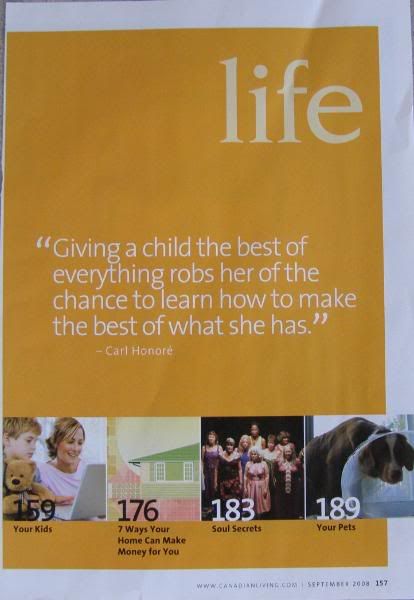 I would like you to use it as inspiration for a layout or card. You can use the colors, chose the title, use the quote or the design. Maybe you even want to use all these elements??

Here is a layout I did based on this ad. I used both the title and the quote. Here is my lovely daughter, DD. (Yep.. that's her name. At least her nickname.)

Just remember that I'll be posting challenges all week long. Each challenge you complete earns you a ballot for the big
RAK
draw. you can email your creations to:
thynner5@yahoo.ca
and please put "Thynner Blog Challenge" in the subject line. You can also provide a link on the blog.
**All the challenges this week are due in my inbox or on the blog November 1st!!

Happy Scrapping!

~Tara~