WOW.... I have been so busy doing ballots. I had to write out 126 ballots and cut them out. Then I tried to cram them in a basket and coaxed DD outside to pick the winner. I actually had to bribe her because her favorite show was on. Notice the fake "hurry up" smile?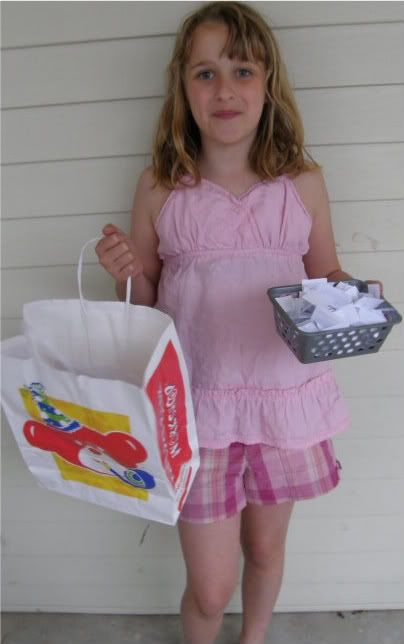 Here is DD putting the ballots in a Build a Bear paper bag so she could shake it up well. She wanted to make it as fair as possible.
Time to pick a winner.......




Is it you??
Congrats to.......
Marielle LeBlanc!!
Please email me your mailing address at
thynner5@yahoo.ca
so I can send you your prize. Enjoy your Pink Paislee Prize Pack and Cosmo Cricket Blackboard Album!!
Another month of challenges and prizes will begin tomorrow. Watch for a special announcement as well on Friday!
Thanks again to everyone who send in their creations. I look forward to seeing your work ever day in my inbox.

~Tara~