I love it when I come across and old photograph and become inspired to create a layout. I found this old picture of my Dad with my Gran that was taken when he was a young boy. It is such a sweet, loving photograph and it just begged to be scrapped.
If anyone was lucky enough to scoop up the Chatterbox papers before they were discontinued... they make a perfect backdrop for your heritage or vintage layouts.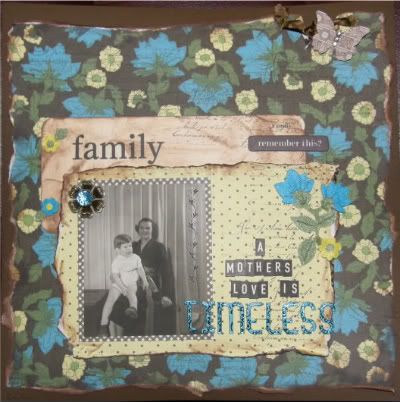 I have to tell you how happy I was to hear that Melody Ross is still creating lovely paper lines!!
Challenge #3:
Create a vintage or heritage themed layout and email it to me at thynner5@yahoo.ca or link it below to earn a ballot for the monthly prize draw.
Due Date:
Oct 31st
Draw Date:
Nov 1st
Happy Scrapping!
~Tara~