I am so thrilled that we have another Guest DT Call out right now. Here are the details:
Please click on this link for all the details and to sign up:
School Of Scrap Contest
***Please Note***
WeScrap is now a
FREE SITE
to join!! I would love to see all my blog buddies sign up and play with me at
weScrap
. We will be having some amazing things coming up and I want to include all me friends. That's one of the main reasons we changed weScrap to a free site.... so we can have all our friends join us and participate!!
Challenge:
Sign up for a
free account
at weScrap and introduce yourself!!! You will receive 5 ballots just for joining!! If you are already a member then reintroduce yourself and send me an email at
thynner5@yahoo.ca
.
What's the prize this month??? How about the 7 Gypsies Binderie Punch and starter kit??? Got your attention now?? Just complete any challenge this month for a ballot to win. If you are a follower, you also get a ballot. Not a follower yet? Sign up for a free, automatic ballot every month.
Sign up Thread
Introduction thread
BONUS:
Sign up for the Monthly Random RAK Contest for a chance at the complete Amber Road collection from Pink Paislee!! Details here:
Monthly Random RAK Contest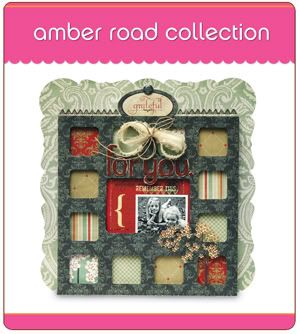 Happy Scrapping!
~Tara~