I am so grateful to everyone for all the kind words, the emails and the few cards that I have received as well. I took great comfort in your stories and your words of support. It really is comforting to know that so many of you have had to go through grieving and to know that you care enough to post.
I have given everyone who commented and emailed me ballots for my 7 Gypsies Draw!! Those of you who shared your stories and made layout will earn extra ballots. It's not too late to do a layout on your furry friend!!

I am extending the 7 Gypsies Contest since I took some time to be with my family as we grieved for our furry friend. You now will have until the end of October to earn ballots for this great prize!! Yeppers.... I will be posting lots more challenges and games to give you plenty of opportunities to win. I have played with this and it rocks!!! You're going to love it!

Here is a thank you card I made for all my blog readers and friends who have been so sweet and supportive. I posted it on
weScrap
as part of the
ABC Card Crop
which is going on right now. It runs until October 10th and we have some great
My Stampbox
Stamp sets up for prizes. Head on over and take part in the crop. Don't forget that weScrap is now a free site!!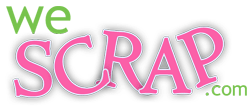 My Thanks Card:
Closeup of the My Stampbox Butterfly Stamp: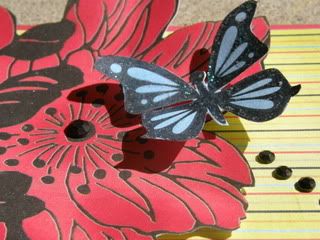 I will post a fresh challenge in the morning and we will get back on track.

Thanks again everyone!!

~Tara~