I wanted to do something special for Paige. She currently has a loose tooth and I thought it would be nice to make her a Tooth Fairy Box. It would look so much better than placing her tooth in a baggie and leaving it on her dresser.
We went to the local Dollar Store and found a little wooden box approximately 4x4. We took off the hardware and I let her paint the base color with a Ranger Lime Paint Dauber. She had so much fun and did quite well. No paint ended up on her!!

She then picked the papers she like from my
Scrapdango
Sugar
Kit. I then measured the paper and we cut them to size using my trimmer. I let her put the glue on the box and we placed the papers down. She chose a cool chipboard tag from the kit and I wrote "Tooth Fairy Box" on it. She put together a chipboard button and ribbon and we attached it with a glue dot. Then we added the tag to the top of the box. Next we put the hardware back on.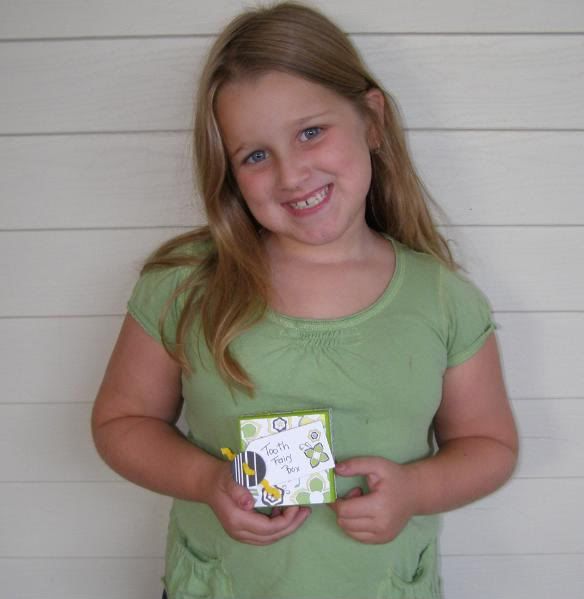 She also wanted to make a little card for the tooth fairy so that she knew that she could place her money in the box instead of placing it under her pillow. It has been misplaced before that way!!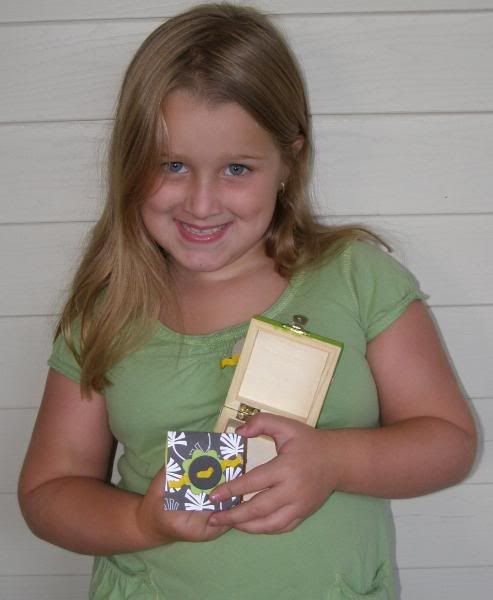 Again... she picked her colors and wrote her note on the inside.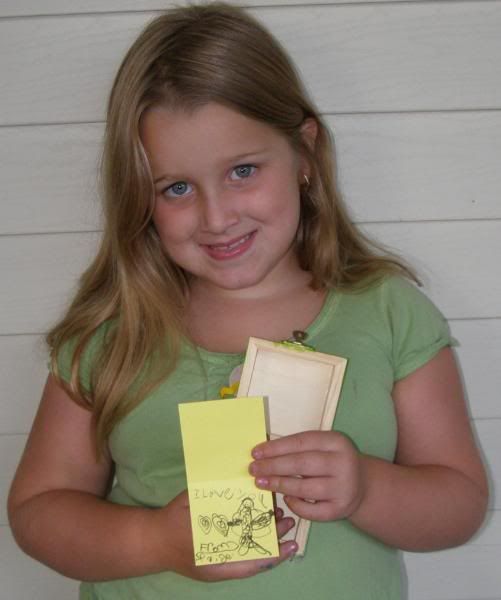 Here is the final project. Full of love and care. There is nothing quite like doing a project with your children. The sense of pride she had afterwards can not be measured!!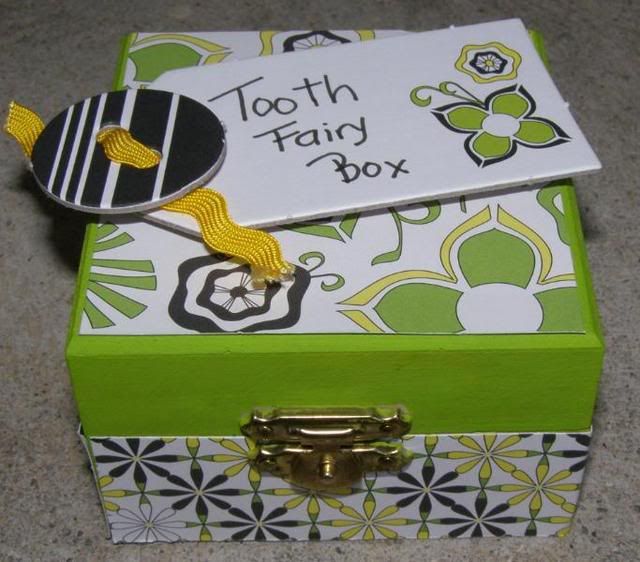 Thanks for looking and I hope it inspires you to create something with your little one.
~Tara~