If you have just joined us on this little adventure of "Bring on Spring!" for WeScrap.com, you may want to start at the beginning, here;
http://www.creativecraftsandstickers.com/
As part of the WeScrap Inspiration Team, we have all decided that with all the months of snow and ice that we'd "Bring on Spring!" a little early this year! Hop along with the entire WeScrap iTeam to see what each of the iTeam has created!
Here's our blog hop rotation for today:
Creative Crafts and Stickers
Sarah Nolan
Michelle Galloway
Calia Yang
Laura Gilhuly
Tara Thynne **You are here**
Jacquelin Green
Jen Benoit
Avina Lim
Guest iTeam, Teresa Hord
Allison Cope
(
http://yourmemoriescanada.blogspot.com/
)
Now I'd like to share my Spring inspired project with you!!
I used the cool new weScrap kit that is now available to buy:
Late Nights
I took apart the Basic Grey Chipboard Album and made some fun magnets for my fridge!
Gather up your supplies:
Chipboard Shapes
Patterned Paper
ribbon, buttons, pins
stamps
adhesives
ink
scissors
alphas
magnets (purchased at the dollar store)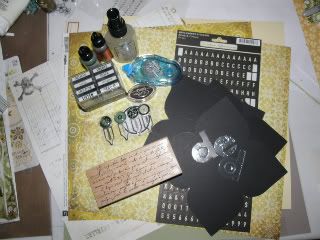 1. Trace your shape onto your patterned paper and cut out. Adhere to the chipboard using liquid adhesive. (I used Zip Dry). You must use a good liquid adhesive because you are going to hang them on your fridge and gravity will come to be your enemy. Ink the edges if desired.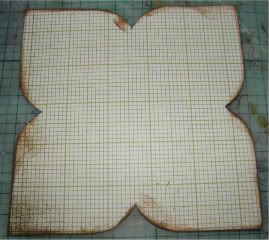 2. Add some coordinating paper to your project and your photo. Adhere where desired.
3. Time to embellish it with some ribbons, buttons, pins, flowere.... whatever you would like to use.
4. I used the white ribbon that is included in this kit and sprayed it with Tattered Angels Glimmer Mist in Tattered Leather. Once it was dry I stamped some words on to it and attached it to Paige's layout.
5. I used alcohol inks on the acrylic letters and attached them to the magnets. **As seen on the CCAS Blog.
6. Not use your strong liquid adhesive and attach your magnet to the back of the chipboard.
VOILA!! Now you have a pretty creation to adorn your fridge. :)
Paige:
Emmy:
DD:
Not only do we have some fabulous projects to share today but you also have a chance to win a PRIZE! By leaving a comment on EACH iTeam member's blog today, you have a chance to win $100 worth of scrappy goodies! Yup... that's $100 of scrappy goodness for your stash! You have until Wednesday March 10th to leave your comments for a chance. Good luck!
**
RAK ALERT
: everyone who comments today will earn a ballot for my monthly blog draw. I have a wonderful collection of new CHA goodies to giveaway. Did someone say Crate???
Yep, $50.00 worth of CHA Goodies
! If you want more chances to win just play along and complete any challenges or games I post for the month of March!! Follow my blog for even more chances!**
Now.... find out what **Jacquelin** has created to inspire you today!
Have Fun!
~Tara~