Welcome to the
Let's Capture These Sketch
Blog 1st Birthday Bash!
We are extremely happy to be celebrating our very first birthday with our amazingly talented Sketch Team. We are going to be celebrating with each Sketch Team member each day from June 1st until June 9
th
.
If you are just joining us, check out the
Let's Capture These Sketches
blog for all the details and the links to the sketches.
As part of our challenge to you over the next 9 days, we are going to have you build the most delicious birthday cake ever! Each sketch artist will have a sketch for you to design with. Each time you finish a sketch creation, load it into the
Let's Capture Our Memories
(
LCOM
) gallery with "Birthday Bash Sketch #?" as the title using the corresponding sketch number. Collect the corresponding Birthday Bash Decal after your completing your layout using the sketch and build up your 9 pieces of your Birthday Bash cake. You can display your decals on your blog, in the forum or anywhere you'd like to show them off!
Today you will be earning this piece of the Birthday Cake…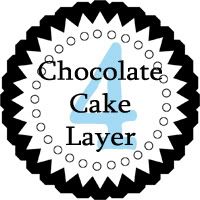 Here is my sketch to inspire you today…
Along with your sketch, you must include the following challenge:
Take Flight.... your challenge is to have something with wings on it. It could be in your picture, your paper or your accent.
Here is an example of today's sketch by the talented
Renee
. Just look at the cute bee that goes along with the even cuter smile:
To earn an extra ballot into the final prize draw, each designer has chosen a secret ingredient that if used on your layout (Example, brads, paint, a piece of packaging, mist, etc.) will earn you an extra ballot towards the final prize. You just never know what that person's secret layout ingredient could be so be creative!
You will have until Friday June 18
th
to complete one, two… all of the Birthday Bash sketches and add them to the
LCOM

Gallery
. One lucky random winner to collect all 9 pieces of the birthday cake will win a fabulous gift certificate to the
LCOM

store
! A second randomly selected participant will receive a gift certificate to the
myStampBOX
store!Good luck! We can't wait to see what you do with all of our sketch inspirations!
BONUS: Anyone who does my sketch can also earn a ballot for my monthly draw prize which happens to be a
Tattered
Angels Prize Set valued at $50.00!! Send your creations to me at
thynner5@yahoo.ca
to earn your ballot. There will be lots of chances to earn this prize throughout the month of June so keep checking in. I have lots coming your way.
Tattered Angels Blog Prize Pack:
2 Tattered Angels Glimmer Mists
1 pack of Glimmer Screens
1 pack of Glimmer Chips
1 Tattered Angels Chalk Mist
WAIT.....A

RAK

TOO.....
send me your creation and earn a Tattered Angels Album!! This is exclusive to this challenge for
LCOM
. You will still get a chance to earn a ballot for the main monthly prize too. Don't forget to load your creation in the
LCOM
Gallery for a chance to win some awesome stamps too. Good luck and have fun!
~Tara~